Escape roomsare a relatively new type of entertainment that is rapidly gaining popularity around the world, including in our country. They give us the opportunity to spend time with friends in an interesting and modern way.
In practice, the escape room is a cross between role-playing and mystery solving. It is a series of mind-provoking puzzles that are traditionally solved by teams of people, together or competitively, divided into teams that compete with each other.
The optimal size for each teamis generally specified for each specific scenario, but usually a game can be played simultaneously from 3 to 8-9 people. Over time, we want to try more and more difficult plots, but sure are we that we can handle all the challenges?
Of course, preparing to visit an escape room is not mandatory at all, unless you are competing for a prize. Even if you do not have the slightest idea of ​​where you are, you can still have a great time.
It is enough just to have gathered a cheerful company, ready for adventures. If you still need guidance, here are some: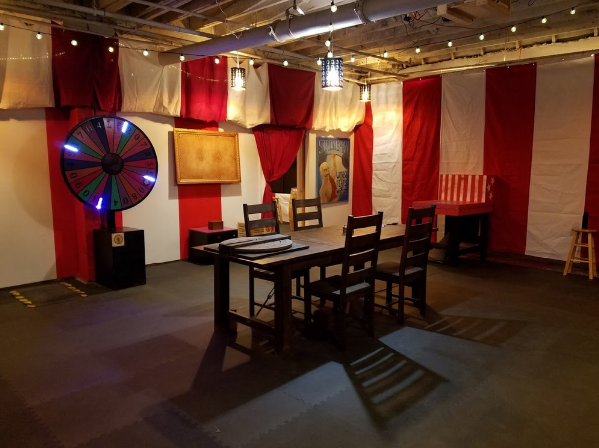 Choose a topic that you know well
Most escape rooms offer a catalog of game plots, from which visitors can choose. We would recommend that you focus on a topic that is familiar to you, unless you are in the mood to experiment, of course.
Keep in mind that each game requires specific skills:
in some there is more science and mathematics.
in others, technologies are more prevalent.
in the third the emphasis is on the arts, etc.
Keep your mind in shape
Get a good night's sleep
It is certainly important to be cheerful for our game. However, our most important weapon in it will be the brain.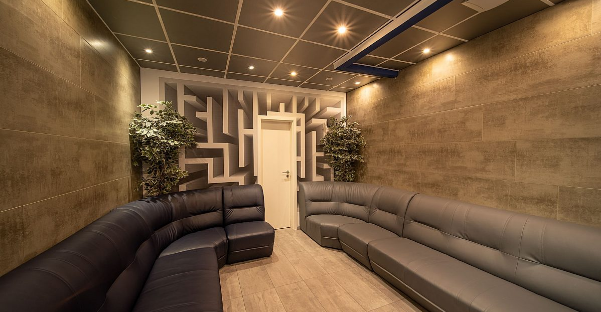 Food as a source of energy for the mind
For the same reason, it is important to eat superfoods that stimulate the thought process. One of the most important substances in this direction are omega-3 fatty acids. They are contained, for example, walnuts, pumpkin seeds, broccoli, spinach, kale and others.
Solve problems for the development of abstract logic
Especially if you plan to go to the escape room with a more complex task, we advise you to take time for additional training for the mind. Suitable for all types of puzzles, mathematical puzzles, visual abstractions, riddles and even crossword puzzles.
When the day of the game comes, at any time while you are in the room, look for signs, hints or coded messages. We must not forget that the team is able to achieve amazing results.
At such a time teamwork is extremely important. Have each group try to solve the riddle or give their vision of how it should be solved. Use the versatile talents of each team.
If you still find it difficult to decipher a task, be careful not to sacrifice too much time. Remember that the total duration of the game is standard between 60 and 90 minutes, and this is hardly the last puzzle you will have to face.
In addition, it is very likely that the organizers of the event have prepared jokers for such cases. When you see that your people are finding it difficult to answer a challenge, do not hesitate to ask for guidance or a hint. The organizing team will be happy to respond to your request.
Remember the Morse code
It's not a bad idea just in case to negotiate the Morse code. Depending on the topic, you are very likely to come across something similar at a high level of difficulty in the game.
Calm your mind
We would advise you to meditate, but you should not take this too literally. If this is not your way to relax and restart your mind, there is no point in wasting time trying. This can only make you nervous and distracted.
Think about which activity(or inaction) helps you best relax and indulge in it. Calm your thoughts both before and during the game.
Don't think feverishly about victory, but stay in the present moment. Only then will you be able to focus successfully on the tasks and keep things under control at all times.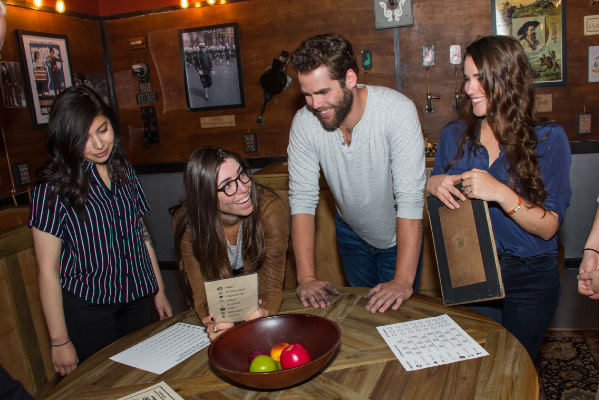 Prepare your invincible team
As it has already become clear, in order to win the game against the room, we need to have strong collaborators. Not everyone is strong in all areas of human knowledge, and if you have chosen a difficult to solve escape game, be sure that you will face all sorts of mysteries. In addition, in any case expect some more complicated tasks that could only be performed as a team.
Optimally, if possible, try to fit people from different professions into your team, so that their competencies can complement rather than overlap.
If you like to develop strategies, try to assign the roles and activities entrusted to each participant in the game in advance. Let everyone know what is expected of him at all times.
One of you should be assigned to take care of a good level of communication in the team. He makes sure that the players understand each other and are on the same page in the action.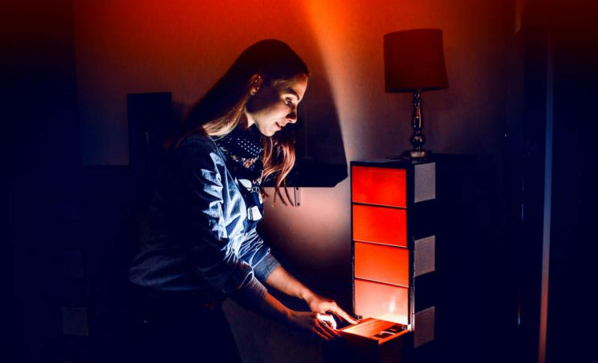 Adopt a democratic principle for group decision-making. The developed methodology must be consistent with the opinion of everyone. This will save you any conflicts.
Another interesting idea is to visit escape room with the family. Choose a topic that excites all of you and take some time to prepare for it. You can also surprise the best performing team members with some treats or small prizes.
Dress appropriately
Although you will not be in the woods or in extreme conditions, it is recommended to wear comfortable clothes. Some of the mysteries in the room may be related to digging through a narrow space or jumping over an obstacle. But even if there are no such puzzles in the game, you will feel better if you are as comfortable as possible.
Although if we are pure and simple amateurs who play for fun, we do not need to make unnecessary efforts in preparation for escape room. On the other hand, our tips will help you be more confident.