Imagine you are locked in a room with strangers, where the only way out is hidden by an enraged, crazy scientist who mutters half-understood clues under his nose. It sounds like the beginning of a horror movie, but for players in hundreds of escape rooms across the country, it's just a fun day.
Suddenly escape rooms have become very popular, but what exactly are they? These modern attractions are fun mind and body games set in a room or space where participants must solve a series of puzzles and complete various challenges to escape from it before their time runs out. Often the rooms are themed, creating a ghostly effect, like in the style of a house inhabited by ghosts with complete immersion and mystery. Additionally, elements of genres, such as science fiction movies and thrillers, may be included. In extreme escape rooms, actors often chase participants in interesting and even scary-looking costumes.
With the addition of these additional elements of games and challenges to the immersive atmosphere, the escape rooms become more and more interesting and attractive. In fact, some of the best escape rooms in the world are designed to be terrifying, although most offer much more. In general, escape room games are themed, based around a historical element or challenge, not just a scary story.
The rooms attract participants in scenarios that are otherwise only seen in Hollywood movies or video games and challenge players to work together to solve carefully conceived mysteries and find a way to escape before their time runs out. To escape, participants must uncover hidden codes, or play specific melodies on an instrument or something else.
Like video games, which for years have offered virtual puzzles similar to mysterious codes, hidden keys and mysterious objects, they are now in a real environment. But escape rooms don't just consist of puzzles. They also tell stories, with real characters, either portrayed in screened movies, recorded voices, or live actors.
What are the most creative and memorable escape room designs in the world?
Although escape rooms were originally created in Japan in 2005, they are now available worldwide! If you need birthday party ideas, team building exercises or just something to do with friends, check out the following list of selected escape rooms with the most interesting decorations, themes and stories!
With two locations in the Netherlands, Sherlocked boasts incredible cinematic experiences. Their rooms come with a lot of intrigue. Players take on the role of thieves trying to steal a mysterious object from a 90-year-old safe. The room is decorated with appropriate furniture, accessories and candles, creating a mysterious atmosphere. The game even uses actors and is less focused on puzzles and more on adventure.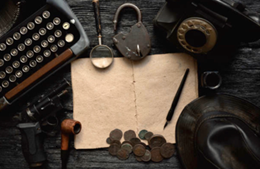 Sherlocked games have been named one of the most challenging and adventurous escape rooms, winning the Golden Lock-In award as one of the best escape rooms in the world.
Located in five different US states, this franchise is known for its unusually high-tech props as well as immersive challenges. While many escape rooms rely on finding four-digit codes to open locks, The Escape Game uses other unique ways.
Players are locked in a room, although there is an alarm button on the wall if the need arises, and they have 60 minutes to escape. The games have different difficulties, and the corresponding room can be made to look like an art gallery, spaceship, prison and many others.
In the prison game, players must escape from a cell in which they were mistakenly locked so as not to suffer the same fate as the previous occupant, who disappeared without a trace.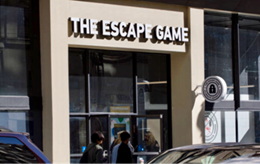 There's something for everyone in this escape room, from labs to shootings in the Wild West. Escapology are one of the largest escape room franchises, they have over 40 locations worldwide. What sets them apart from most escape rooms is that they guarantee a private room without playing with strangers, even if you only pay for one ticket.
Apart from the atmosphere, what distinguishes Escapology is the connection between traditional elements of an escape room and always original decorations and accessories. Their style is quite similar to the classic movie "Murder in the Orient Express".
Players are detectives who must gather evidence to solve a murder committed on board. Once this task is completed, players must stop the train before the killer gets off at the next stop, which is naturally after 60 minutes.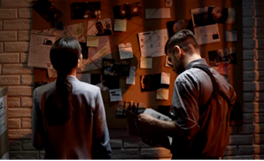 This escape room has a terrifying theme and is so well designed that it gives the feeling of an experience directly from a Hollywood movie. The game is set in a normal looking, traditional house, but the twist is that it is inhabited by ghosts. The players were "kidnapped" and held captive by cannibal Edward R. Tandy. They must escape before he returns after 45 minutes.
Each of the four rooms represents a level of the house through which players try to escape, and in some rooms there are even more actors. The first and title room is the most difficult, the success rate is only 12.5 percent.
While these escape rooms are diverse, they all seek to immerse the player in an interactive experience by providing complex but interesting themes and challenges that are woven together with complex obstacles. Escape rooms are the most immersive environment, similar to video games, but unlike them, they allow the player to be physically present, creating memorable experiences.
Some tips for a good time during the game:
Play with people who like it, not with people who constantly complain.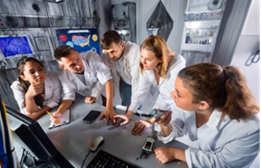 Don't be afraid to communicate and offer ideas. In any group during an escape room game, some people will naturally be leaders, but if you are not that person, that doesn't mean you have to give up. Always share your ideas.
Don't think about running out of time because it will keep you from concentrating.
Don't worry about losing. Just because you didn't run out of the room in time doesn't mean anything, and it certainly doesn't mean you're stupid. There is nothing wrong with failure, so don't let the thought ruin your good experience.
If you need help, ask for it. And most of all, have fun!