Puzzle Room is a real-time physical gamein which a team solves a sequence of riddles. Usually participants are two to five and are locked indoors. Their purpose is to get the puzzle result out of the trap for a certain amount of time.
The puzzles are logical, mathematical, linguistic and related to skills such as prudence, observation, combinability and orientation. They do not need to use physical force or special knowledge in any field.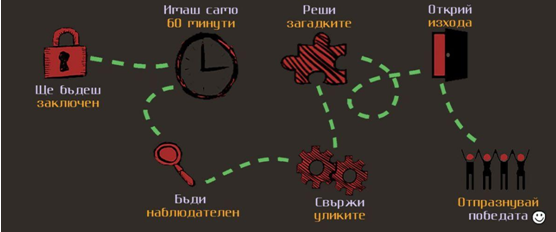 Escape rooms, as they are called, are inspired by adventure and crime films and books, and are furnished in a variety of subjects. They can be visited by both children and large people.
They are quite effective during teambuilding and give good results for the team of the company. That's why some hotels in the country have already built interesting escape rooms. An example of this is the Lucky Bansko Spa § Relax aparthotel, whose name indicates its location.
Mysterious rooms are among the new attractions in our winter resort and in these quite successfully small and large train your mind
That is why they are very useful in people with mental health problems who can learn there more concentration, one-way thinking and reasoning. In the mystery room, many people find their talent that they have never suspected.
There, players learn how to adapt quickly to a new environment and how to react in an unfamiliar situation. These skills are also very useful for those with mental health problems. A team spirit is acquired and people come together under a common mission to solve puzzles and find a way out.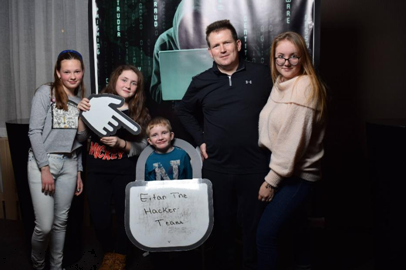 Visitors to this type of room are of different ages, generations and occupations
Very often, they play families, friends, companies, or colleagues. It is also good to think of the option of using them as therapy for people with mental health problems and devising appropriate games for them. This would be more helpful in improving their condition than in harm's way.
Challenges attract and provoke different senses in humans.They are by no means scary unless they are specifically targeted and thematic.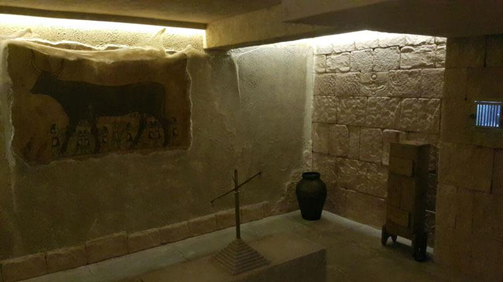 Lucky Bansko SPA & Relax escaped rooms are among the most sought after and attractive entertainment in the resort
The hotel has 2 rooms called Egypt and Hacker, but deliberately not given much details about their plot. "Egypt" is among the first such rooms in the country that are suitable for both adults and young children.
Kids 6 to 12 years oldare allowed in the games and this makes it very attractive for families with children. Teams can be made up of two to six people, immersed in the ancient world of pyramids, pharaohs, ancient symbols and many mysteries.
The hacker's room is a logical puzzle. Participants fall into the secret lair of the hacker and need to understand what he is planning and stop his destructive intentions.
This room is suitable for adults and children over 8 years old with no need for hacking or special skills. It applies the principles of action and fun and it introduces players to an adventure world.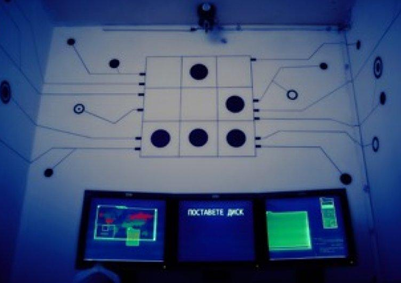 Usually, in all escaped rooms, participants have 1 hour to find the answer to the riddles. They are monitored through cameras by the organizers because they may decide to opt out, for example.
However, this happens very rarely, because most people play with passion and passion for winning. If players have a lot of difficulty, they can get a hint on the monitors.
On successful completion, young children receive prizes and everyone else has photos of the adventure. As a tip, the organizers give teams to form 6 people each, because the sixth one plays for free.
Optionally an animator can be included in the team. An important point is that the rooms of the mysteries at Lucky Bansko are open only from January to March, and this is indicated by a red inscription on the hotel site where reservations can be made.
Escape games are suitable for all people and do not require too high a common culture or any special abilities
They are more entertaining and unloading than stressful. Teamwork is at the core and this helps a lot with teambuilding of different companies.
During the game the qualities of the people will be revealed and it will be seen who can be aleader, who does not get along with the others, who is the most organized, who is creative and others. This can be very helpful to their bosses as well as to the employees themselves.
Entertainment rooms are also called puzzle rooms. They have been developing successfully over the years. They usually have a life of about 6 months and then the concept changes completely, and in Bulgaria it happens after about a year. Organizers say they watch different types of people play.
Some are constantly smiling and having fun, others get too deep into solving puzzles, even quarreling with others, but eventually coming out more cohesive and happy with the result. Put in such an unusual situation one learns many new things about himself. Most people are quite incendiary and continue to tour other similar rooms in the country, eagerly awaiting the renovation of one of them.
It is very popular now that it is children's birthdays to be organized precisely in a mystery room. They are a great alternative to clubs and play centers. That way, the kids will be immersed together in one adventure and the holiday is sure to be an unforgettable experience.
The birthday party and the guests will search for hidden treasure together, solve a magic formula, or indulge in space challenges. Of course, they will then be pumped and baked into another entertainment room.
Currently there are no escapade rooms in the country offering activities for people with mental health problems, but this can be a great option to diversify their daily life and help them. Even certain games can be used as therapy if, of course, their condition allows them and it will not affect them negatively to be indoors. However, the game should be monitored and controlled by a specialist to avoid misunderstandings and unpleasant events.